Watering a garden seems simple. You just run a sprinkler or water with a hose. But it never comes close to how refreshed your tomatoes and squash look after a summer rain, does it? Rainwater refreshes, revitalizes, and grows plants better than any other water applied to a garden because of its hydrating purity. There is a way to get this hydrating and pure water in your garden everyday with structured water – water that is just like rain – from your spigot. If you water your garden with structured water, your plants receive water that has the same hydrating benefits as rainwater every time you turn on your dripline, sprinkler, or hose.
Why Do Plants Need Structured Water?
Structured water has always been present in nature: in rainwater, waterfalls, rivers, and living cells, including plants and animals. Structured water was actually identified when Dr. Gerald Pollack of the Pollack Lab at the University of Washington was studying water inside the cell. He discovered that water inside the cell was a gel-like substance with the molecular structure of H3O2 instead of H2O. This structured water, or H3O2, had an energetic charge, allowing it to move into the cell faster and be used more efficiently in the cell. You can learn more about cells, water, and life in Dr. Pollack's video. 
Unfortunately, forcing water through pipes and applying chemicals to it have taken the hydrating energy and minerals out of water, making it "dead." That's why your tap water doesn't help your plants thrive like rainwater does. This water is devoid of energy, making it hard for plants to get water into their cells because they have to use their own energy to absorb it. 
How Do We Know a Garden with H3O2 is Best?
Results of Using Structured Water for Your Plants
The results of using structured water in your garden will surprise you. Your plants will grow and thrive with water that hydrates like rainwater every time.
Look at the results of our Founder and CEO Patrick Durkin's garden after one year of structured water! 
Structured water is not only good for those tomatoes and squash, but good for your flowers too. Jude, from California, loves how her plants have grown with structured water.
Get Structured Water for Your Garden with the AQUA ENERGIZER™ Structured Water Device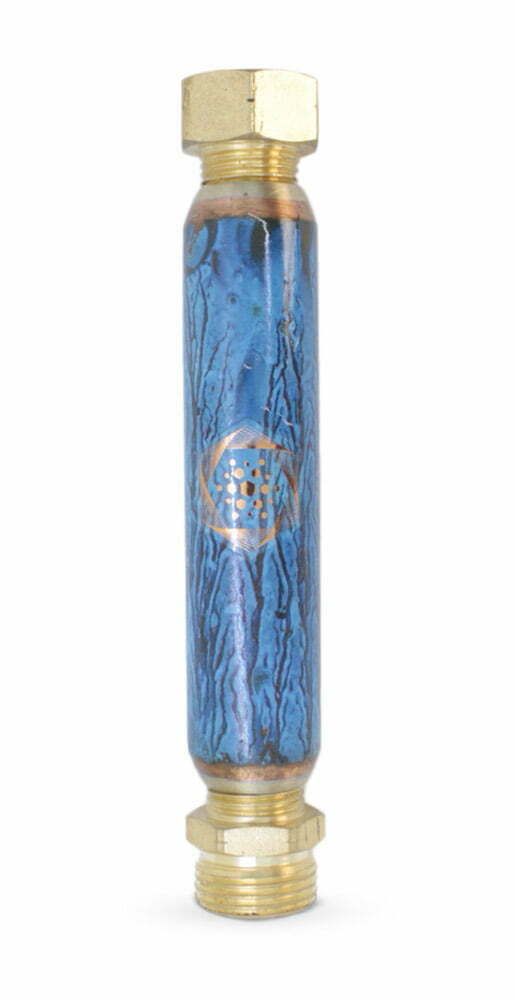 The AQUA ENERGIZER™ structured water device is the perfect way to give your garden rain-like water everyday. The AQUA ENERGIZER is the first structured water device certified to create H3O2. AQUA ENERGIZERS Garden Devices are designed to promote optimal hydration by revitalizing water and raising its energetic frequency. They are handmade with quality materials of copper, crystals and minerals and built to last. 
Hydrate your plants with water that truly energizes and revitalizes them the way a fresh rainshower in the morning does. Grow your garden with structured water and enjoy the biggest flowers, most vibrant and juicy tomatoes, and anything else that needs water to grow!
To deeply understand the relationship between structured water and gardening, Patrick Durkin, the CEO of The Wellness Enterprise interviewed Jessica Smith, a certified ecological farmer from the Grow Food Movement.