Multipure Independent Builder, ID# 433605
Pure Water for a Healthier Life
Multipure's Drinking Water Systems carbon block filters reduce a wide range of contaminants that affect the taste, odor, color and quality of water.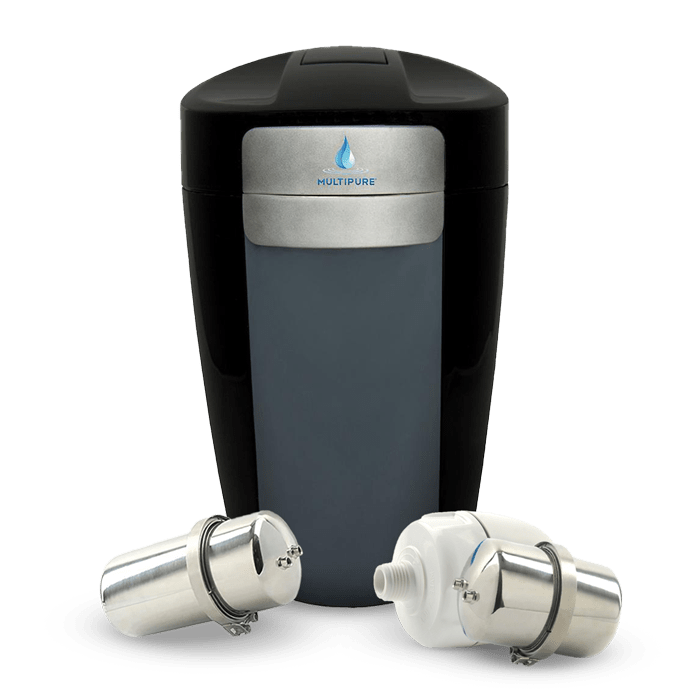 How Multipure Drinking Water Systems Work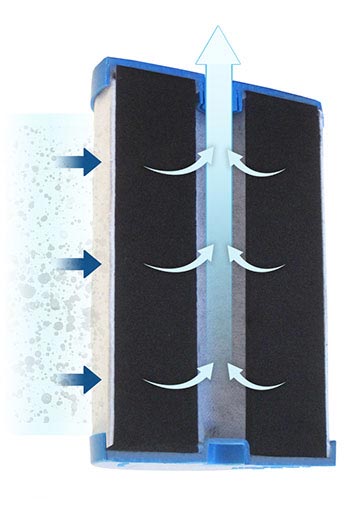 Multipure Drinking Water Systems carbon block filters have been developed and refined over the last 50 years to help make life healthier. Clean, healthful water that's free of contaminants improves the world one glass of water at a time, one person at a time. Multipure Drinking Water Systems meet the National Sanitation Foundation (NSF) strict standards for aesthetic effects, health effects, incidental contaminants, emerging compounds and removal of bacteria and viruses. Carbon block filters can treat more than 65 different contaminants, but don't significantly affect water's pH (acidity of water), like reverse osmosis. The pore size of the filters can be customized to target certain bacteria and pollutants. Multipure systems leave healthful, naturally-occuring minerals intact. 
Multipure filtration utilizes a process called adsorption which is different from absorption. Adsorption refers to the transfer of the particles of a gas, liquid, or dissolved solid onto a surface, while absorption refers to the incorporation of a solid, liquid or gas into another solid, liquid, or gas. That means contaminants are removed from water and transferred to the filter's surface.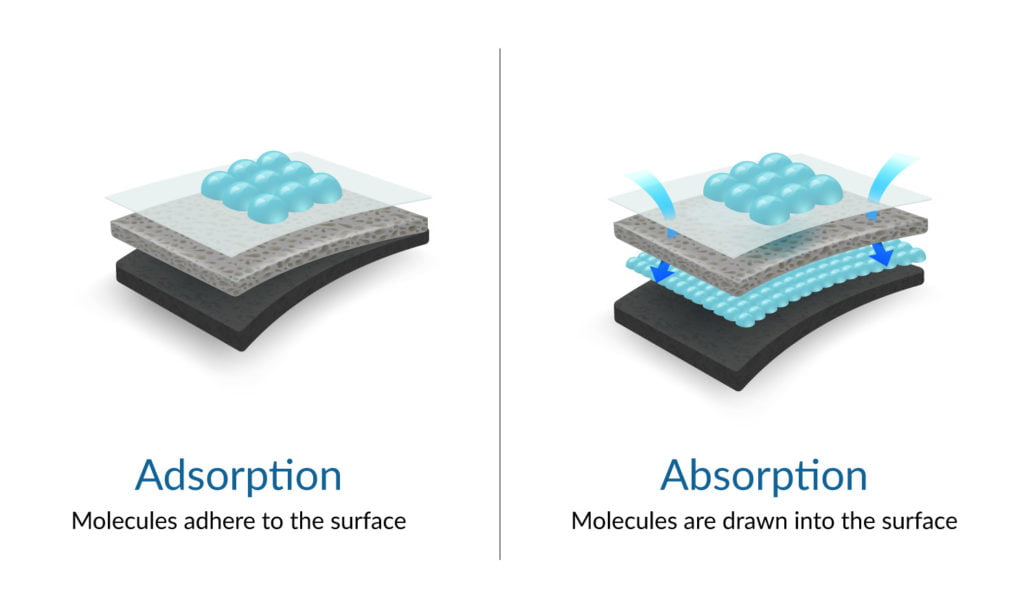 Three Processes Reduce Contaminants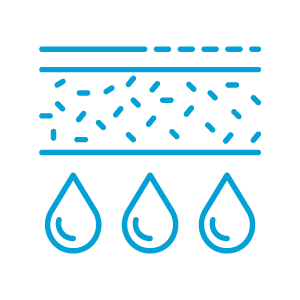 Carbon block filters are porous, which allows water to flow through them. Impurities that are at least 0.5 microns get trapped inside the filter like a sieve.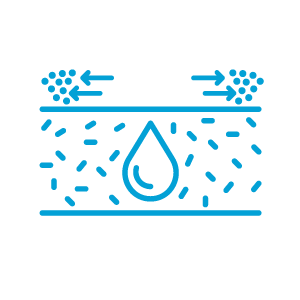 Physiochemical Absorption
The filter's activated carbon surface attracts contaminants, and  binders that hold the carbon granules together, which keeps the surface clear so pollutants can be continuously absorbed.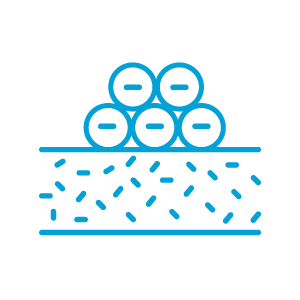 Electrokinetic Adsorption
This allows filters to attract negative ions that are common to some pollutants.
Contaminants Treated by Multipure
There's a Multipure For You