"There are many ways to get Nature's Water into our lives. We can use food, minerals, movement, but we still need as much help as we can get. A water source full of vitalizing molecules, right at our tap creates a direct pathway to nature's power in our bodies, pets, plants and for all our loved ones.  That's why the Hydration Foundation identified these products and we recommend them so highly."
Water Blessings, Gina Bria Interest Free Payment Plan No Risk Money Back Guarantee
Meet the FIRST structured water devices in the world to be certified to create H3O2
Aqua Energizers are the first structured water devices in the world measured with the methodology of Dr. Gerald Pollack and verified and certified by the HyFo Lab to create H3O2 for optimized intra-cellular hydration.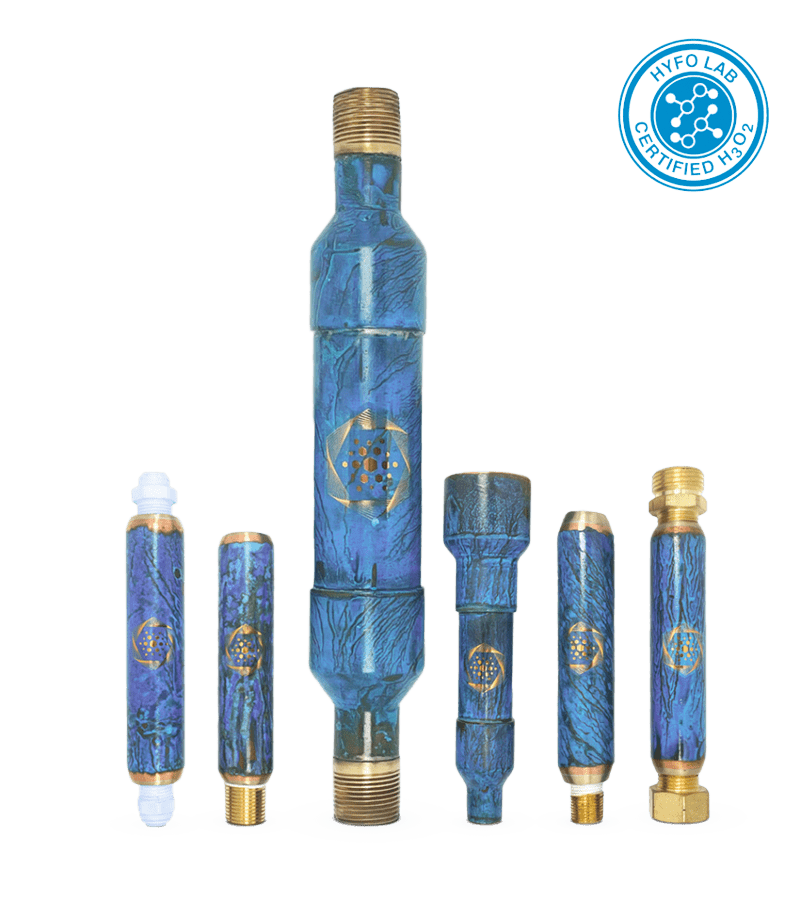 Aqua Energizer Structured Water Devices are designed to revitalize water and bring it back to its natural, highly energetic state. You've probably never experienced water as crisp, clean and supercharged. Each copper Aqua Energizer device is hand-assembled with specially selected quartz crystal, copper and minerals. As water passes through the devices, it's reshaped into geometric patterns. These patterns restore the water's energetic state, as it was originally in nature. The device's oxidized mineral coating provides the water with mineral information that is carried to your cells to support optimal hydration.  
The Best Structured Water in the World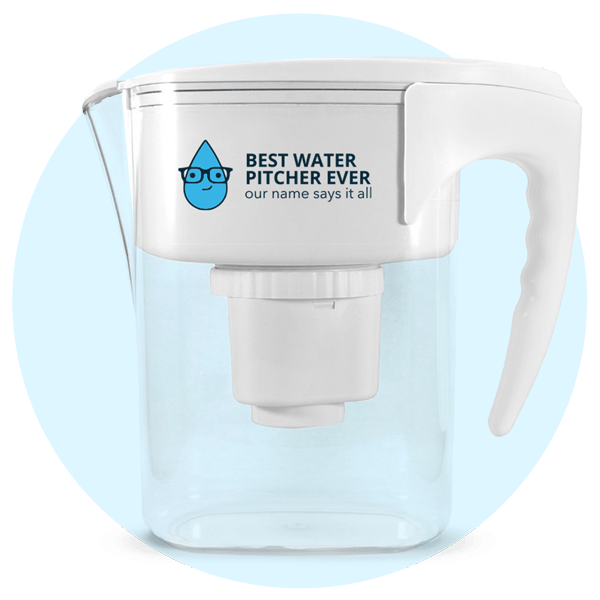 For a limited time receive a free Best Water Pitcher Ever! order now as supplies are limited.
This state-of-the-art water pitcher filtration system gets rid of up to 99.99% of contaminants and pollutants commonly found in drinking water. This revolutionary filter is designed to leave beneficial trace minerals in water – calcium, magnesium, sodium, phosphorus and potassium. Installation and use are easy and the filter provides up to 150 gallons of safe, clean, filtered water. Made in the USA. BPA-free plastic filter is made from non-leaching food grade materials.
Please note this special bonus of a free Best Water Pitcher Ever with the purchase of an Aqua Energizer is for Dr. Schaffner's community only. At checkout choose Dr. Schaffner's name in the drop down as the person who referred you and you will unlock the special bonus of the Best Water Pitcher Ever for free after you purchase the Aqua Energizer. This special offer cannot be combined with other offers or coupons.