To enjoy the benefits of your AQUA ENERGIZER™, it must  be installed by a licensed plumber. 
Installation by anyone other than a licensed plumber voids the warranty.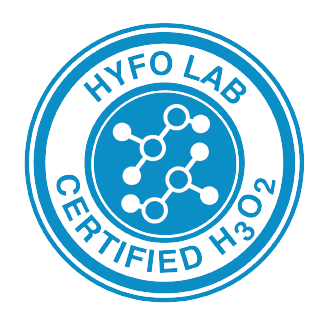 Installation Instructions
Weight: 1 lb 2 ounces
Length: 8 inches
Materials: Copper, Quartz, Minerals
Water Pressure: Approved for up to 80 psi
Fittings: Comes with two 1/2″ male NPT by 3/8″ compression
This AQUA ENERGIZER™ device is equipped with two 1/2″ male NPT by 3/8″ compression. Thread seal tape (aka plumbers tape) may be needed for installation. 
Shut off the water supply.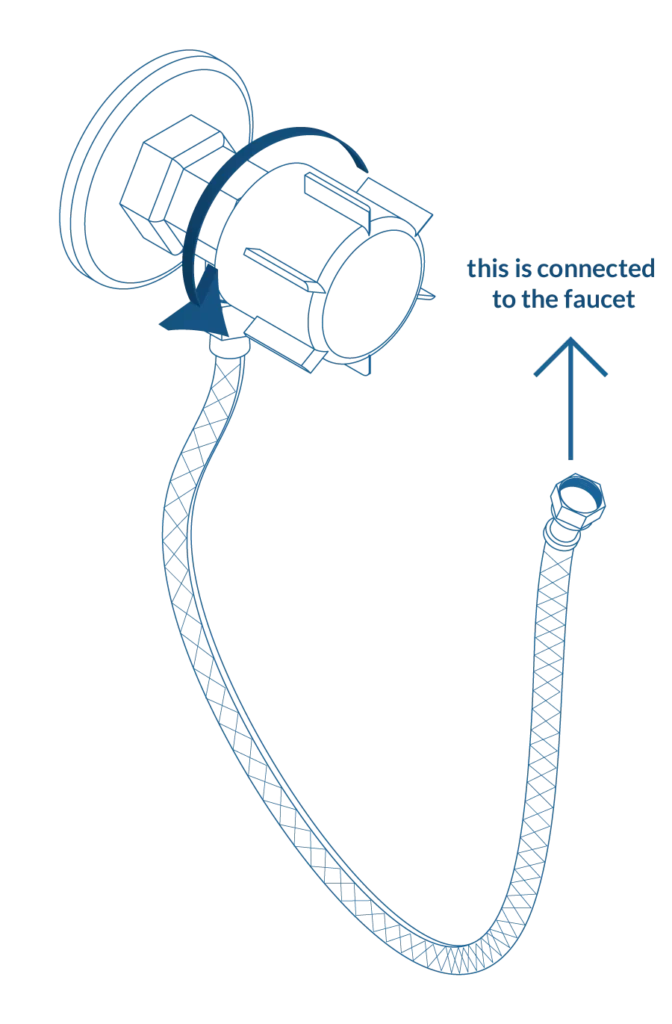 Locate cold water supply line for sink (usually this is on the right).
Detach the braided hose from the supply line.
Connect the AQUA ENERGIZER to the existing supply line and tighten.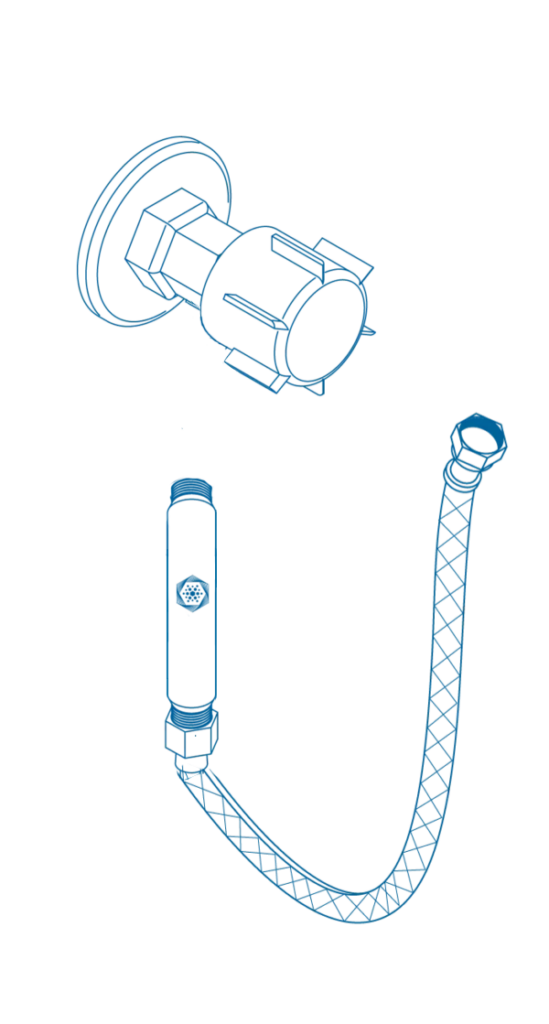 Connect customer supplied 3/8″ x 3/8″ compression supply line to the shut off on one end and the AQUA ENERGIZER on the other.  Tighten connections until a water tight seal is created.
Turn water supply on and check to make sure connections are tight.